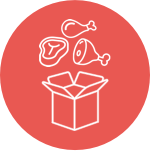 Get the highest quality, delivered-fresh meats, poultry and seafood you crave not just one time, but all the time.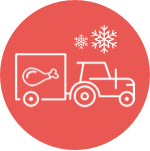 DELIVERY TO YOUR DOORSTEP
Receive all your meat in an insulated box, packaged with care & we ensure the freshest quality.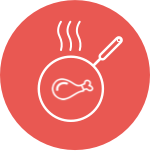 Explore our recipes, tips & tricks, and rest assured you're feeding your family the best meat on the planet!


Testimonials
I would like to say I am so delighted we found you, your meat is awesome and the service absolutely delightful - the young man who delivered yesterday is an absolute credit to you and your business - it's so lovely to find a business with such high standards in all aspects - product and service - the latter being something which is sadly lacking these days.

Ali (Bishops Stortford)
Great local produce from a great local business

Clair (Harlow)
Selection ordered includin chicken box, steak, lamb noisettes, mince and other chicken cuts. Their sausages burgers and chicken are fab. Sure all the others will be equally excellent

Mrs Talor (Epping)
I recently placed my first order with Farm 2 Table and was totally delighted with all the cuts of meat, whole chickens, sausages, steak lamb noisettes and eggs. Whilst it's going to take us time to be ready to place another order it is something I will certainly do so. I thoroughly recommend Farm2Table as an excellent supplier of superb meats and poultry A*******

Donna (Great Dunmow)
100% money back guarantee.
100% no quibble money back guarantee.
If you are in anyway unhappy with any of the products or service in any way we will offer a full refund with no questions asked !!